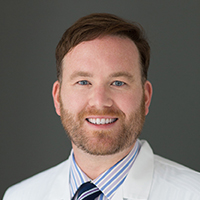 //= get_field('provider_name') ?>
Mark McDonald MD
TITLE
Medical Director, Emory Proton Therapy Center
Radiation Oncology
Abdominal
Brain & Spine (skull base & spine tumors)
Esophageal
Head & Neck
Pelvic
Sarcoma
Thoracic
About the provider
Mark McDonald, MD, is a board-certified radiation oncologist. He is an Associate Professor of Radiation Oncology at Emory University School of Medicine and serves as the Medical Director of the Emory Proton Therapy Center. In addition to his primary practice at the Emory Proton Therapy Center, Dr. McDonald practices at Emory University Hospital Midtown.
Dr. McDonald previously served as director of the residency program in the Department of Radiation Oncology. As a faculty teacher, he has twice been selected by the department's resident physicians as the "Educator of the Year," in 2016-17 and 2017-18.
Prior to joining Emory in 2015, Dr. McDonald worked at the Indiana University Health Proton Therapy Center, providing proton therapy primarily to patients with skull base, head and neck, and brain tumors.
Education
Dr. McDonald completed his medical school education at The Ohio State University and his residency training at Emory University School of Medicine, where he served as chief resident.
Research
Dr. McDonald's clinical research focuses on the use of advanced radiation technologies with a special interest in patient outcomes and side effects of treatment. His research has been recognized in the clinical practice guidelines of the National Comprehensive Cancer Network, and the Database of Abstracts of Reviews of Effects, a repository of quality systematic reviews that evaluate the effects of healthcare interventions.
Publications
Dr. McDonald has authored and coauthored many research publications and other peer-reviewed articles. He has presented numerous abstracts and served as a faculty member at many national and international scientific meetings. He is frequently invited to be a speaker on proton therapy.
Awards
Dr. McDonald is a past recipient of the Young Oncologist Essay Award from the American Radium Society, and the Roentgen Resident/Fellow Research Award from the Radiological Society of North America.
Board Certifications
Radiation Oncology
American Board of Radiology, 2010