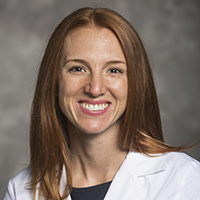 //= get_field('provider_name') ?>
Jill Remick, MD
TITLE
Assistant Professor, Department of Radiation Oncology
About the provider
Jill Remick, MD, is Assistant Professor in the Department of Radiation Oncology at Emory University School of Medicine. Dr. Remick practices general radiation oncology and specializes in the treatment of head and neck, and gynecologic cancer. She treats patients at Emory University Hospital and Emory University Hospital Midtown.
Education
Dr. Remick received her medical degree from George Washington University School of Medicine and Health Sciences in Washington, DC. She completed an internship in internal medicine at the George Washington University Hospital in Washington, DC. She subsequently completed residency training in Radiation Oncology at University of Maryland Medical Center and Maryland Proton Treatment Center in Baltimore, Maryland.
Research
Dr. Remick's research interests include identifying optimal treatment strategies to improve outcomes while minimizing acute and chronic side effects from radiation therapy.
Publications
Dr. Remick has published research articles in a number of leading journals including the International Journal of Radiation Oncology · Biology · Physics, Radiotherapy and Oncology, Clinical Lung Cancer, and Journal of Thoracic Disease.
Awards
In recognition of her research accomplishments, Dr. Remick was awarded the Roentgen Resident Research Award during her residency training.